The year 2017 has passed, it's time to move on from the stripes motive, the color of shocking pink and platform heels that dominated over the past year. New year is coming, new trend in fashion was ready to invade.
What are some fashion items that you should be prepared to keep up with this year's trend? Check out our selection.
What are some fashion items that you should be prepared to keep up with this year's trend? Check out our selection.
Art Infused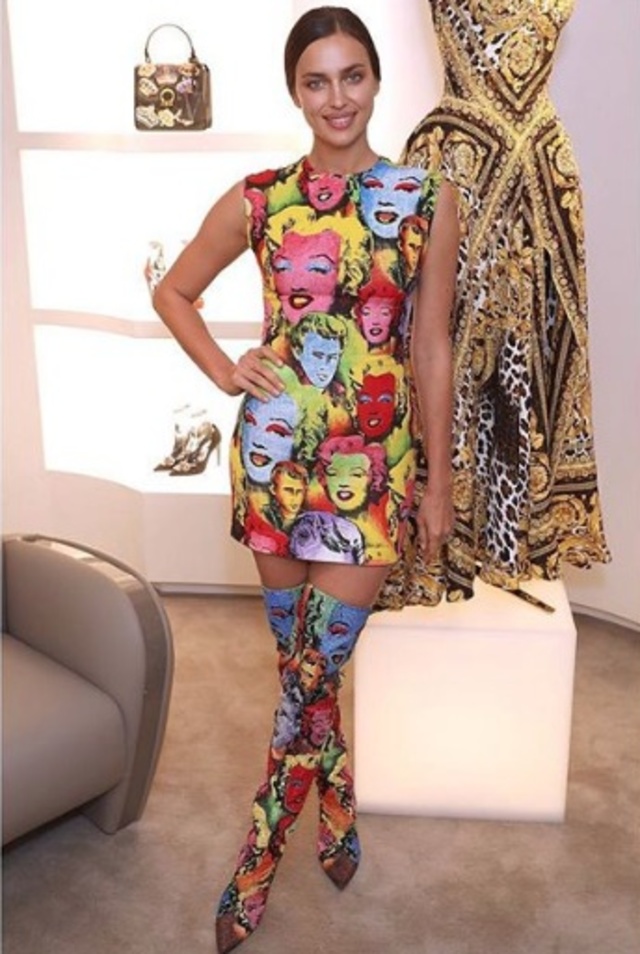 The year 2018 can be predicted as the year of collaboration. Not only among fellow fashion designers but also the collaboration between fashion designers and artists. Some of these collaborative footprints are already visible from some of the looks on the fashion week runway mid-2017.Mid-year 2018, the collaboration between fashion and art will be more visible. From the Versace collection inspired by Warhol's bold to a touch of cartoon work in Prada's latest collection this year. As if to prove that art is wearable!
Ultra Violet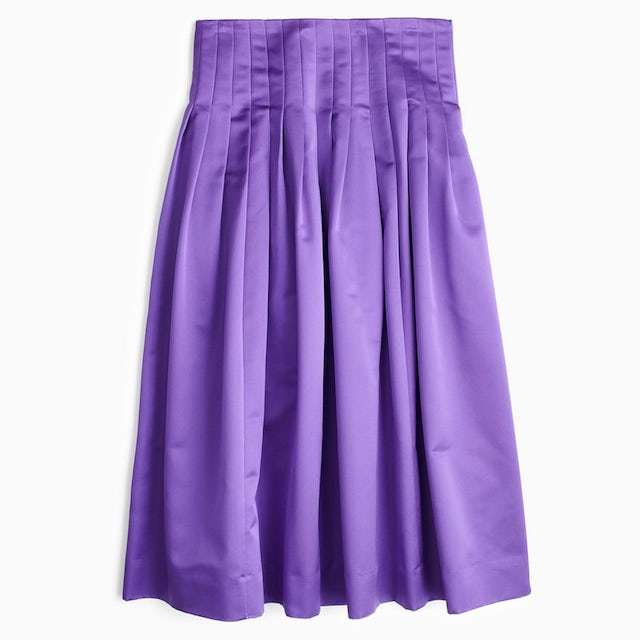 Pantone color experts since December 2017 and has released a prediction of color trends this year. After going through a number of research into many countries, Pantone said that this year will carry the color of ultra violet as the main color trend. If last year was dominated by shocking pink and pastel pink, then this year will be the property of ultra violet colors are bold but appropriately worn on various occasions. This year's ultra violet trends will also apply in make up and hair.
Fringe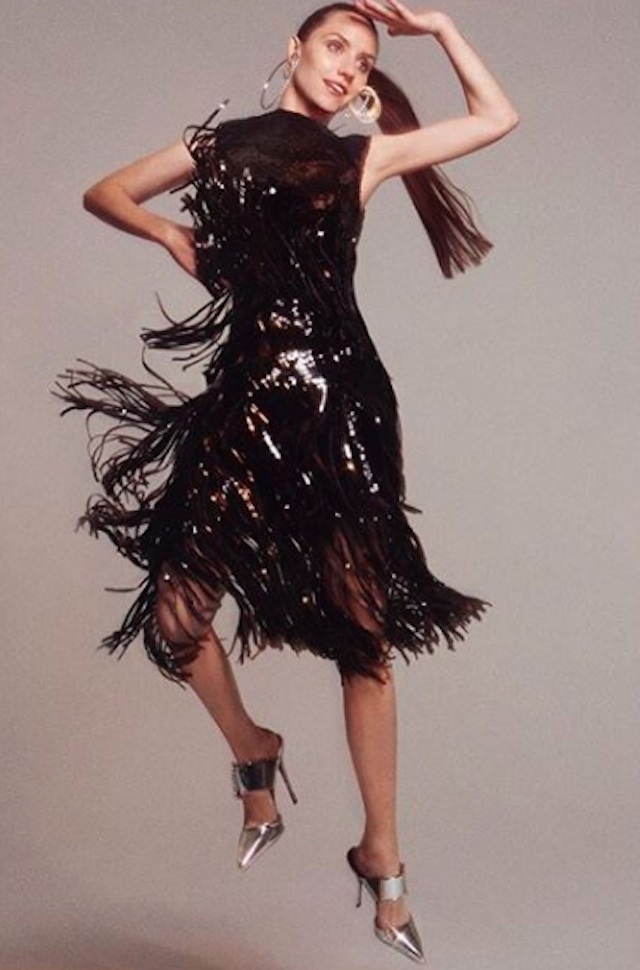 The year 2018 is predicted as a dynamic and creative year. In line with these predictions, the fringe trend in fashion is very appropriately worn this year. Fringe is definitely back this year! Fringe is here to color the collection of fashion fans this year. Not only for the casual look but also worn in glamorous fashion. The more dramatic the more beautiful. Some world renowned designers such as Calvin Kelin, Dior, Loewe have been seen releasing their fringe collection. Not only in clothing, fringe trend will also be interesting witnessed this year in various types of accessories from bag to earrings.
Cargo Pants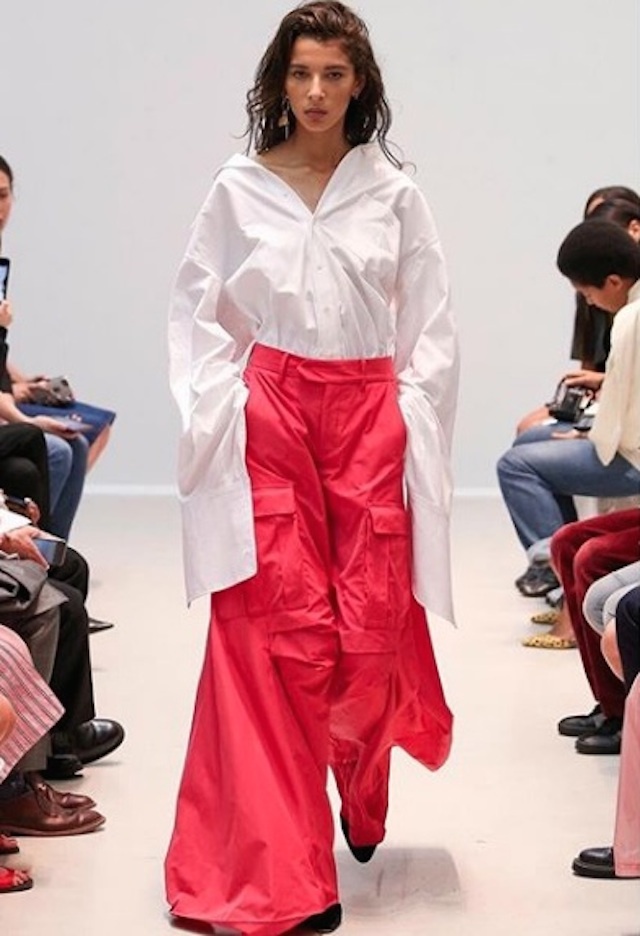 Comfort is still an idol in the fashion world. Therefore, do not be surprised when the trend of cargo pants appear again this year. Cargo pants are loose and comfortable with a variety of motifs such as bright colors, camouflage, khaki and green army began to be seen in various runways since the second half of 2017.
Dark Denim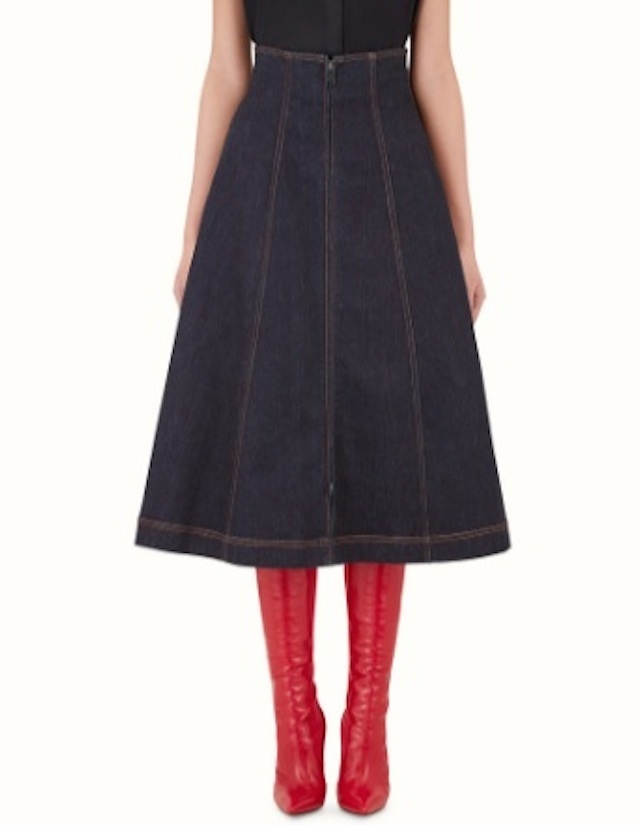 Denim did not have his death. This year denim will continue to be a trend worth following. Different, this year the choice fell on a dark denim or dark wash denim. Whether it's in the form of pants, skirts, two-piece sets or dress, denim is predicted to continue to be in demand this year.
223ebb454d3df31c2a1a01164b41faeac7ed283c